Last updated: 23 January 2012
Welcome
|
Chapter Map
|
Site Map
|
Contact
|
Donate
The Devotee Ring

The Public Symbol of being a Devotee | More about Devotional Sex | Chapter 1: Introduction
Photos of two male Devotee rings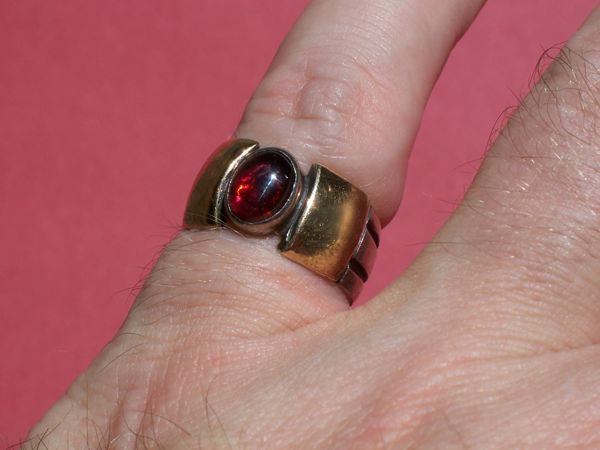 This was my first Devotee ring.
It has two gold blocks on either side of the red garnet stone.
The back of the ring, behind my finger, is sliver.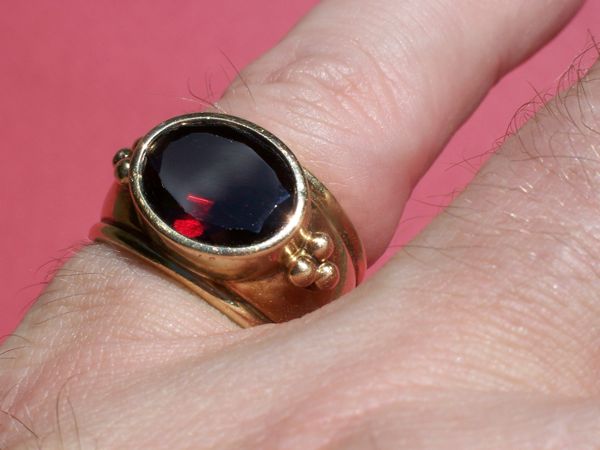 This is my second Devotee ring, the one I wear now.
This ring has a large red garnet stone and the whole ring is gold.
A photo showing both rings.